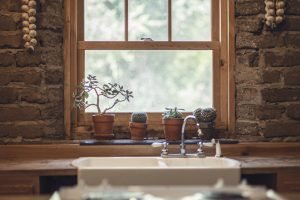 \

Welcome to Practical Home and Garden.
Practical Home and Garden was created with the goal of providing useful tips and advice to our readers in order to make their lives easier in some way. Whether we're providing comprehensive guides to home improvement or helping people make sense of the latest garden trends; we want our readers to get the information they need to save time, money, and be more successful in their everyday lives.
At the moment, Practical Home and Garden focuses on the following topics of particular interest to its readers:
• All areas of Home Design Ideas and Improvement.
• Making the most of your Garden.
• Home Technology.
• Outdoor Living and Sports.
• Personalized Fashion.
• Health and Beauty.
Reader interest and staff expertise will determine whether or not additional topics will be added in the future.
Our team of researchers and writers is based from around the world, and they come from a variety of different backgrounds and experiences. The content of every blog article we provide has been thoroughly researched and reviewed with the goal of informing and entertaining our readers in a detailed yet straightforward manner. After all, the time of our readers is extremely valuable!
We primarily cater to audiences in the USA, though we make every effort to provide advice that is applicable to people from all around the globe. We bring this up only because it may be relevant to certain topics, which are influenced by the regulations, services, or standards in the United States of America. Again, this is something that may grow in the future.
Last but not least, it should be noted that Practical Home and Garden is completely free to use. Advertising and affiliate services are the primary sources of revenue for us. As a result, we may include relevant product links within our articles on occasion. For example, if discussing a specific beauty idea or trend, we may include some links to products available for purchase within that category on third-party websites such as Amazon. Practical Home and Garden is a participant in the Amazon Services LLC Associates Program, an affiliate advertising programme designed to provide a means for sites to earn advertising fees by advertising and linking to Amazon.com and other Amazon country sites.
Thank you for visiting Practical Home and Garden, and we hope that your time here is enjoyable and educational and that it contributes to making your life a little bit easier!
We believe that your Home & Garden is where the heart is. No matter where you are in the world, your family and home will always have the most emotional pull, deepest need in your life and where you will feel the most comfortable.
Having the best house and garden you can is of prime importance to most homeowners and our website will hopefully provide you with new ideas and ways you can improve your own abode!
We hope you enjoy our reviews and information as much as we enjoy offering it to you. If you have any questions or comments, please don't hesitate to contact us
Kind Wishes,
Glenn.
PH&G Team.