The country style is a common design in many homes, especially those outside the city. This look features colourful drapes, comfy chairs, and lovely lamps. Most country homes are made from wood and have a warm, gracious, and welcoming feel. To add to this look, consider using vintage pieces in your home. This look isn't just for living rooms and bedrooms; the kitchen can also benefit from a country feel.
Creating A Cozy Country Kitchen
If you have a fondness for the rustic and shabby chic look of a traditional country kitchen, you should try to incorporate the motifs of nature into the design of your kitchen. This is especially true of country kitchen decor, such as the classic blue floral print. These floral-themed ceramic dishes will add a traditional look to your kitchen. For additional charm, try incorporating a blue and brown backsplash pattern, as well as a wood countertop pattern.
The reclaimed heart-pine flooring of the adjoining dining room flows into the kitchen. The kitchen also features burnished gold knobs to elevate the simple white cabinets. The floor is dark and warm, so it grounds the space. A vintage lantern adds a touch of sweetness to this country-themed space. Make sure to include plenty of ambient lighting to create a warm and inviting atmosphere.
Use a warm and inviting colour palette in your kitchen, and try to incorporate vintage wood to accentuate the rustic style. This material is full of character and texture and is the perfect match for a country-style kitchen. You may want to use bold copper hardware to add an accent of brightness to the traditional look. The wood floor is another great option, and the island table gives a classic touch.
A traditional country kitchen usually features decorative pieces and additional seating. The seating can be a bar stool or a bench for studying or lounging. If you want to add an extra element of rustic charm, you can incorporate piles of pillows or throws to soften the hard surfaces. You can even consider adding built-in seating. It's an efficient way to use the space, but it will also add character to your kitchen.
Decorating With Vintage Wood
A country-inspired kitchen can be achieved with vintage wood, a cosy fireplace, and stripped-back tables. You can also add exposed brick and a wood-burning stove for a cosy atmosphere. For modern country living, you can try a contemporary twist by incorporating industrial, cottage-core, and vintage pieces into your home. Vintage light fixtures and the wallpaper will add to the overall feeling of the space. They add a touch of charm and country-inspired character.
You can incorporate a farmhouse-style kitchen by incorporating antique and vintage wood into your existing kitchen design. This style is especially appropriate for the modern kitchen, which is often minimalist. It's important to make sure your kitchen has plenty of storage space and the right lighting to make it feel spacious. A country kitchen can also be decorated with a traditional-style stove and a modern ceramic sink. In addition to using vintage wood for the flooring, you can use the old wood from your kitchen to create a warm and inviting atmosphere.
You can use wooden ceiling beams, floor planks, and vintage wood cabinets to give your kitchen a cozy country feel. Softwoods, like pine, will show imperfections in the grain. Despite the fact that they look rustic, these imperfections will add a touch of country charm to your kitchen. And remember to clean your wooden shelves often! This will keep your kitchen looking its best! You'll be glad you did!
Adding A Fireplace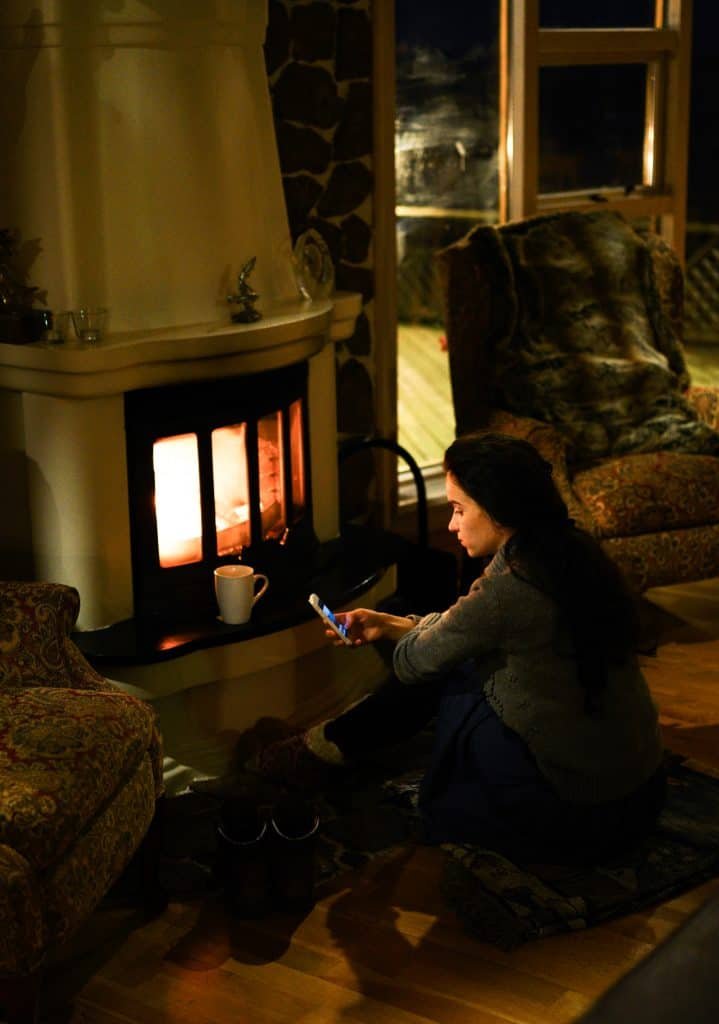 Once you've decided to add a fireplace, you can begin to decorate around it. If you're unsure which style to go for, try adding a few pillows and throw blankets to make the space cosier. Then, add accent chairs to create nooks for reading or relaxing in front of the fire. You can even place a mounted TV opposite of the fireplace to further enhance the ambience.
If you're installing a wood-burning stove, a metal bucket for logs can be placed in the centre of the hearth to create a cosy centrepiece. The wood-burning stove will make a great centrepiece and heat the entire room. Make sure the contractor you choose installs the wood-burning stove in accordance with all safety regulations. If you're using a wood-burning fireplace, you can also place a shining tea kettle in the centre of the hearth. The tea kettle will give the space a homely effect, and the heat can also add humidity.
Choosing a fireplace that's functional and aesthetically appealing can be tricky. While a stone fireplace is always a classic option, the wood one can be tricky to decorate around. Consider a wood fireplace with shelves and surrounding shelving, which can add colour, texture, and functionality to the room. Ideally, the fireplace should be the centrepiece of the room, so it's important to find a fireplace that suits your lifestyle and leaves room for walking around.
Adding a fireplace in the kitchen should add warmth and cosiness to the space, and it will draw people's attention to the fireplace. However, if you're worried about how it will look in your space, you should opt for a more neutral colour palette. A white brick fireplace will serve as a great background for cheerful pops of colour. You'll be surprised at how much the fireplace commands as a focal point.
Adding A Floral Print
To add a more relaxed feel to the room, opt for soft white or coloured glass lightbulbs and use soft candlelight in the living room and kitchen. Also, consider using tactile materials on the furniture and beams to soften them. To create a more comfortable atmosphere, position armchairs and tables at 45-degree angles to the wall. Pillows can be piled high on couches, and throws can be placed in baskets on the kitchen cabinets.
A floral print is a classic choice for country kitchen decor. A blue floral country print on a countertop is ideal. Country blue floral ceramic dishes will complete the look. A blue and brown backsplash will give the space a warm and traditional feel, while a floral pattern on the countertop adds texture and contrast to the room. For added depth, add a decorative chandelier over the kitchen island and a delicate floral print dining chair.
For an even more inviting country vibe, consider using chintz and block prints. These styles are fresh and charming and lend an air of cosiness to the room. Flowers are in bloom, and block prints are fresh, so it is the perfect time to use them as kitchen decor. Choose fabrics that allow flowers to grow without getting muddy. The best part about chintz and block prints is that they don't get dirty!
Using a floral print in the kitchen is the easiest way to introduce the look without overwhelming the room. A floral print adds a warm and welcoming feel, and if you have a kitchen with lots of windows, you can add a large floral print to your island by using bold, colourful pillows. While it may seem a little too much work, the benefits of using a floral print are worth it.