Whether you're decorating for two or one, small bedroom ideas for couples must strike the right balance. You don't have to split the room in half to accommodate a different style. There are many different ways to decorate a room, which means you can make the space look great while still being fun for both of you. The following article will go over the most popular styles and colours for couples' rooms. Hopefully, you'll find a few ideas that appeal to your tastes.
Modern Minimalist
A contemporary couple can make the most of a small room by choosing a modern minimalist design. A minimalist bedroom has a bed and just the necessities. For a modern look, you can opt for a bed that is made of leather, with all the walls painted white. Not only does this colour scheme make the room appear brighter, but it also allows the light to reflect off of the walls. You can add a mirror to the wall as well, for a personal touch.
A wooden ceiling can add to the cosiness of the room. Contemporary Brazilian decor features dark stripes, while blond wood introduces an unparalleled purity. Natural wood is an excellent choice and is readily available in a variety of styles and types. Depending on the room's layout, you can use tongue-and-groove board panelling, plywood, or even laminate. Scandinavian wood is a classic option.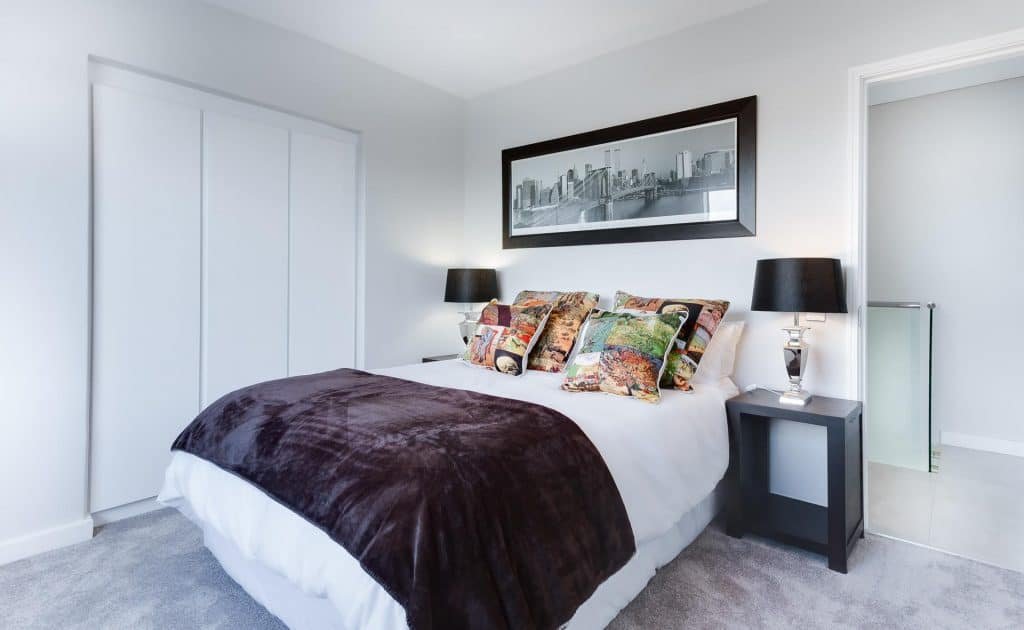 A modern minimalist bedroom can be extremely comfortable and elegant. Designers like Marie Flanigan have created a bed with a wraparound leather headboard and a dresser made of warm wood tones. The bedroom is accented with a sculptural accent chair and a black-and-white photo. A white bedroom can be extremely elegant and romantic, and you can add a few other accents to give the space character.
You can add a rug to the room to make it feel warm and cosy. There are many places where you can find cheap carpets and rugs. Make sure to check out the different options available to find the perfect one for you. You can even find an interior designer online to help bring your vision to life. If you want some more help, check out Modsy. There are a lot of different ways to make your space look great.
Boho-Scandinavian
Scandinavian design is known for its relaxed ambience, and the boho-scandinavian style has all the characteristics of such an environment. Bohemian style is often associated with earthy tones and patterns. Aleksa prefers soft, lived-in linen sheets, as well as chambray and velvet quilts and blankets. The bohemian decor also works well with small bedroom lighting ideas, which can be a great accent in any bedroom.
The designer of this charming tiny home added a cosy deck to extend her living area. There, small outdoor chairs face a lush, green landscape. To complete the look, the wooden deck breaks into stepping stones, creating a pathway through the landscape. A boho-scandinavian wooden platform bed is dressed with boho prints and layered with dark umber scatter cushions. Next to the bed, a picture ledge features dreamy botanical art.
Besides the wooden bench, bohemian-style furniture should also have some natural accents. Using woven materials, pastel shades, and neutral blankets will make the space look more calming. Plants are a great way to add some natural charm to your space. Bohemian style is all about using woven fabrics, colourful pillows, and layered textures. The result of this fusion is a space that is both comfortable and stylish.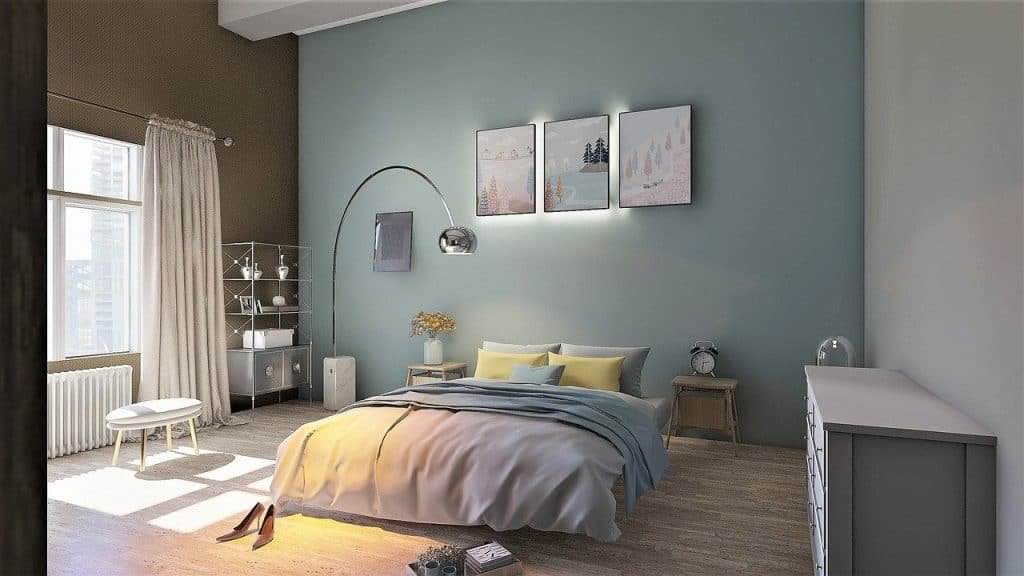 Scandinavian-boho design combines Scandinavian minimalism with boho warmth. This style starts with white walls and works its way through various layers to create a cosier atmosphere. The minimalist approach in this style eliminates the use of wall-to-wall carpets and works well with jewel-toned textiles. A boho-scandinavian space doesn't have to be boring!
White
While all-white bedrooms may seem a bit sterile, a variety of textures and patterns can add warmth and romance to a small space. While all-white bedding may look cold and clinical, comforters with a bit of frill can add some romance to the sleeping area. You may also consider putting an armchair at the end of the bed. These pieces will anchor the bed in the room and provide plenty of seating for reading or watching TV.
For a more contemporary look, consider adding pops of colour or black accents to your white bedroom. Clean, simple white rooms often feature strong vertical and horizontal lines. Make sure to leave enough space around furniture so that it does not crowd the room. Using different shades of white to highlight unique structural elements can help draw attention to them. Subtle shades are also a good choice to create an effect that does not seem overly stark.
A small white bedroom is also the perfect backdrop for an intimate night in. Large windows give the space a "freer" feel and draw the eye from inside to outside. You can also add splashes of colour with colourful accents like a gold lamp or a decorative vase. If you are unsure of how to decorate a small room, consider using some of these tips to make your space feel more comfortable for you and your partner.
Another idea to use white for a couple's bedroom is to add plants. Plants add natural colour to a white bedroom, while faux plants are a good alternative. By using plants, you can highlight architectural elements like a wood-beamed ceiling or built-in fireplace. By using neutral colours, you can still achieve a zen-like feel. Grays and other warm hues can also be used as accents to add a pop of colour.
Neutral
If you're looking for a neutral colour scheme for a small bedroom for a couple, consider using wood. This versatile material goes with almost any style of interior decor, and pairs beautifully with neutral colours. Wood can be used in a variety of ways, from carved accents to simple shelves, and even shelving. Monochromatic colour schemes can also bring one colour to life with subtle touches of dark brown or black.
If you'd rather choose a gender-neutral look, try adding an accent wall. Accent walls are a great way to add personality to a room. They're easy to add and blend with the existing decor and can completely change the vibe of the space. Printed wallpaper and complementary details evoke the feeling of a tropical paradise without sacrificing style. Neutral styles don't require elaborate decor and eclectic tastes.
Grey and white bedrooms are both versatile options. Dark grey can be a dramatic option, while lighter shades are more subtle. To add contrast, you can hang large pendant lights. Black festoon lighting can also be used to create an ambience. You can also use wall displays to tie in with grey bedroom ideas. And last, but not least, don't forget the bedside lamp! You will be glad you did. These ideas for couples will help you achieve a relaxing, romantic atmosphere in your own space.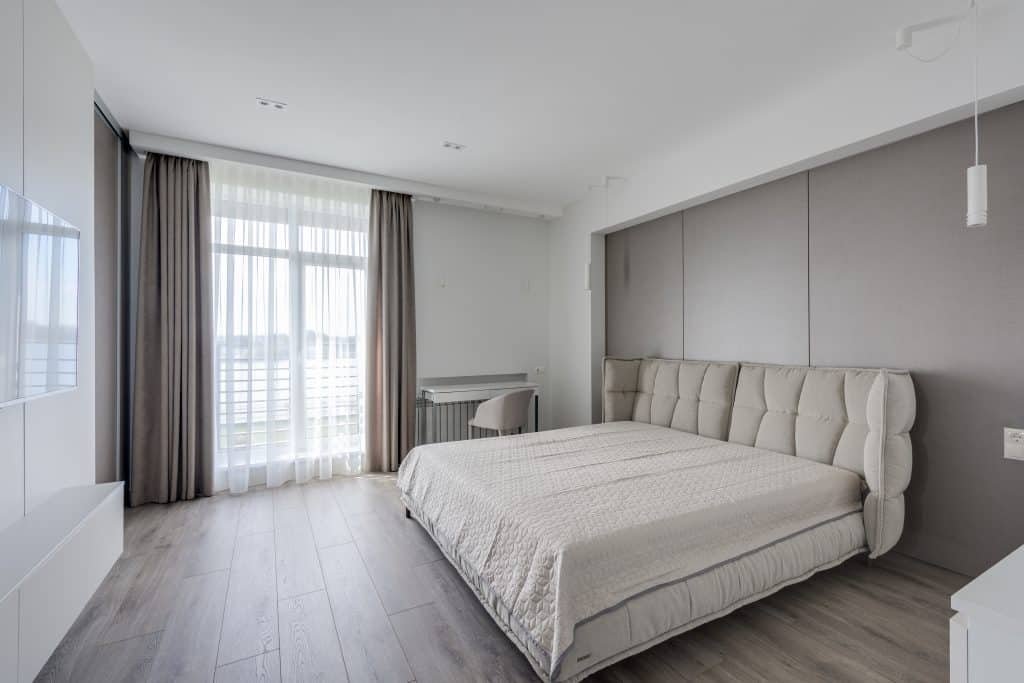 If you're decorating with a partner, keep the colour scheme neutral. Avoid using colours like blue and purple together – both can make your partner uncomfortable. Try introducing a splash of colour to your bedding. Rich forest green will work well in a scheme like the one above. Just be sure to choose your accent colour wisely. If you don't want to go too crazy, try introducing a splash of colour.
Unique
If you're a couple, you may be looking for unique small bedroom ideas for couples. Here are some great tips to help you make the most of your space. First, add plants. Plants can improve the mood in any space, and can make the bedroom feel livelier. Wall planters can help save space while providing art and romance. Another idea for romance is to add a cosy sitting area or reading nook. A bay window design is also great for romance.
You can mix and match styles to create a unique room that reflects your personality and your partner's taste. For example, you can mix and match pastels and vibrant colours. Alternatively, you can pair these two styles with different textures, materials, and furniture. This creates a room that reflects your partner's personality, while still giving a hint of style. However, keep in mind that blending two different styles can be tricky.
Try using a monochromatic colour palette to add visual impact. Designer Tom Scheerer decorated his clients' apartments with soft blues and yellows. His clients wanted to feel as if they were floating on cloud nine. For those who don't have the space to add a dresser, consider a platform bed with dresser underneath. To save space, place vacuum-sealed bags beneath the bed for unused clothes. You can also use stackable boxes to keep unused clothes.
A minimalist design is another great idea for a small bedroom for a couple. You can use a dark background for the bed to create a modern look. You can also add a rustic wooden shelf to display a cute sign or favourite photo of the newlyweds. An upholstered headboard adds a textural element to the room. If you're a couple with a small space, keeping it simple is the best way to go.